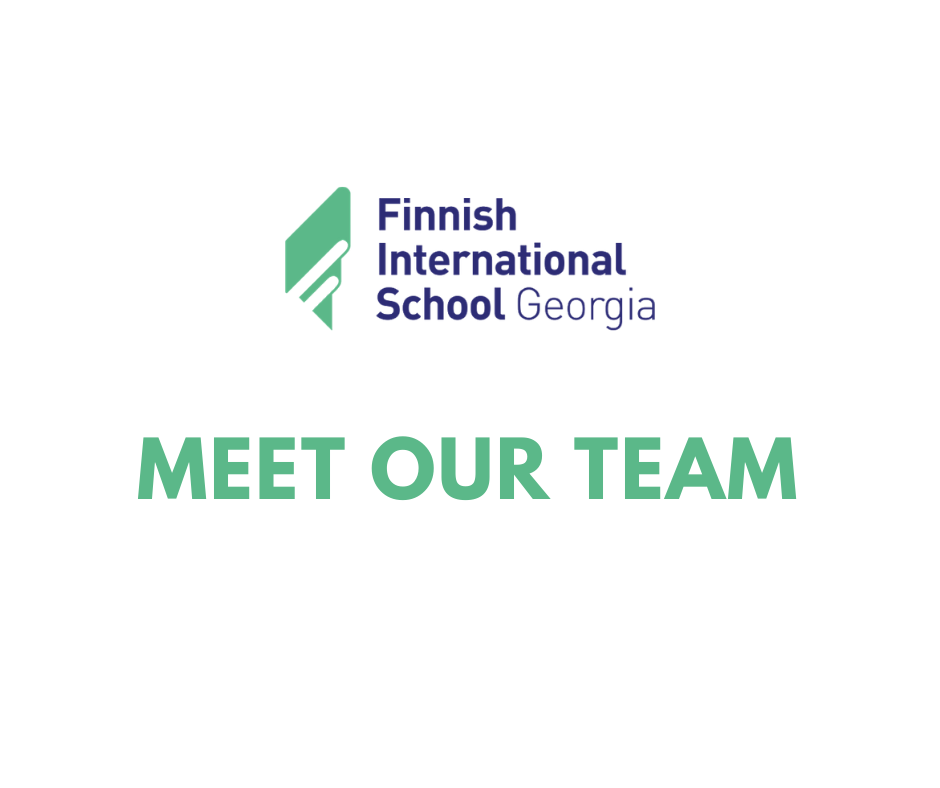 Meet Our Teacher: Ksenia Kim
18 Dec 2020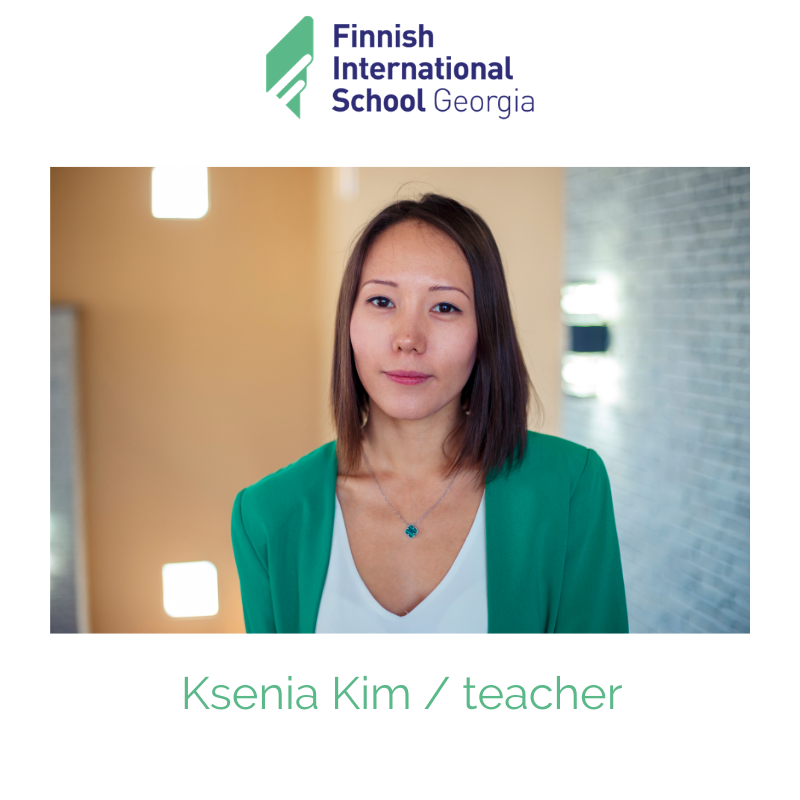 In our 9th issue of "Meet The FIS Team", it is time to get to know our outstanding teacher - Ksenia Kim. Ksenia is originally from Uzbekistan, but she has spent most of her life travelling, studying and working abroad. She graduated from the Anglo-American University in Prague, the Czech Republic, and then moved to Georgia to pursue her career as a teacher. Ksenia has several years of teaching experience in English, Math, Social Studies and Computer Science. This week, we sat down with Ksenia to talk about her teaching methods and thoughts about the Finnish International School - Georgia.

What makes the FIS teacher different?

Every behaviour a child exhibits communicates a certain message to their environment: whether it is their words, actions, or lack thereof, it is all a demonstration of what happens within them on a cognitive as well as emotional level. At FIS, teachers learn to pay close attention to these messages children communicate to us by means of behavior. This helps us identify what factors play an important role in student motivation, attitudes, behaviour, as well as technical skills. This attunement to student needs not only creates a safe environment for every child to learn at their own pace and level, but it also creates trust in the learning process. To put it in simpler words, FIS teachers listen to their students, and are able to adjust their approaches accordingly.

What methods do you use to teach?

There isn't a fixed list of most effective methods our teachers use in the classroom: what has worked before may not always work in the future. Being open to the idea that student learning is a very intricate process with a wide variety of factors that affect it at any point in time is what drives my choice of methods.

There is a common misconception about the Finnish approach to education that it is, in a way, "too free". However, no matter what methods I decide to use in the classroom, there are a few guidelines I like to follow: setting clear expectations and rules for activities, keeping it relatable to the students, creating as much room for collaborative learning as possible, staying flexible, and always differentiating the types of activities throughout the lesson.

What does FIS most help their students with?

Our students learn at an early stage that they are respected, valued, and heard. This plays a crucial role in developing their independence, confidence, good attitude to learning, as well as a sense of responsibility and accountability to themselves in all areas of their lives.

Why FIS?

Because at FIS, we pay close attention to and work on all aspects of student development: academics, social skills, their attitudes, their mental and emotional well-being, their physical health, and their happiness. This holistic approach allows us to develop a life-long love for learning in children.

______

With the number-one education system in the world; the best Finnish and international teachers worldwide; the most advanced technology; learning based on holistic education, and not just subjects; and with a completely different - individual approach to teaching and developing 21st-century skills in our children, the Finnish International School - Georgia is the first and only school in the whole region of Caucasus, where the Finnish educational model is being implemented. Our goal is to raise not only great students but also great global citizens.